The aggressive attitude of the EUR/CHF pair has been one to watch lately, and on Wednesday, we finally got the breakout many people were waiting for. The Swiss franc has failed to hang onto strength, as the Swiss National Bank is a bit more dovish than the ECB. Because of this, the market is likely to continue to favor the Euro, especially after recent comments suggesting that the ECB will remain tight.
If this is going to be the case, now that we are breaking out of a shorter-term consolidation area and the pair is over the parity level, it makes sense to be long of this pair. Furthermore, it allows you to avoid the US dollar on Thursday, as the Consumer Price Index announcement is imminent. By getting away from that greenback, you can avoid that nonsense we will be seeing at 8:30 am New York time.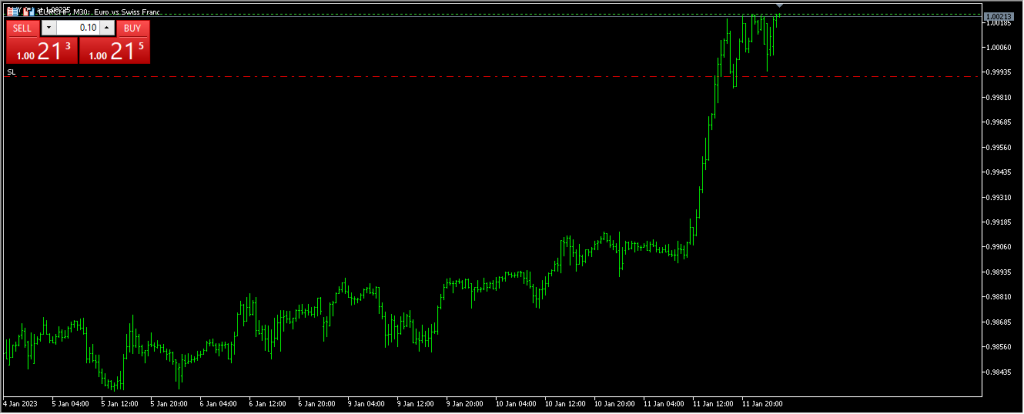 I am aiming for a target of 1.02, but will obviously be flexible as we go along.
Chris